01 Jul

6 EASY STEPS TO DETERMINE YOUR SKIN TYPE

It is very important to know your skin type if you want healthy and flawless skin. You've probably heard or read somewhere that when it comes to beauty and skincare, you should be using products formulated for your skin type. Today, there's an unending variety of formulas tailored to care for our unique skin types, but they only work their best if you use the one meant for your skin. If you misdiagnose your skin type and use the wrong products, it can aggravate skin and lead to irritation, excess oil, breakouts or drying out skin which can make wrinkles more apparent.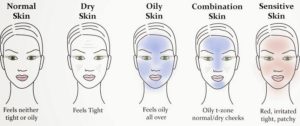 The main skin types to consider include: dry, oily, combination, normal,, and sensitive. You might be wondering how in the world you'll ever differentiate between all these skin types! But don't worry.
FACTORS THAT DETERMINE YOUR SKIN TYPE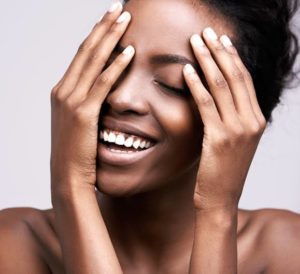 • Simple Genetics – The biggest one is your genes, which decide how dry/oily or sensitive your skin will be. You might inherit your skin type or issues from your parents.
• Climate – Relocating to a new environment can change your skin type, sometimes for the better.
• Hormones – Our hormones fluctuate at different times in our lives including during pregnancy and this can affect our skin's behavior.
• Medications – Your reaction to certain medication might cause your skin to become drier or more sensitive as a side effect.
• Diet/Allergies – Your daily noshes can definitely affect your skin either for better or for worse. Talk to your doc if you think a food allergy might be the source of your skin woes.
• Skin Care – As I mentioned, using the wrong formula can throw off your skin's balance.
There are simple ways to determine your skin type and this is achievable by examining Your Skin.
1. DAB YOUR FACE WITH A TISSUE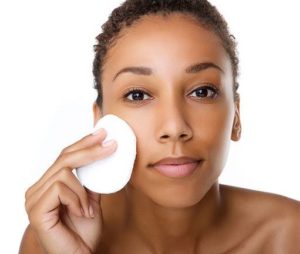 One hour after washing your face, pat your T-zone with a tissue. Look at the tissue to determine if oil rubbed off on it. If it did, then you either have oily or combination skin.
• Your T-Zone includes both the forehead and nose. The region is called the T-zone because the bridge of your nose forms the base of the "T" while the part of your forehead above your eyebrows forms the top of the "T".
2. NOTICE HOW YOUR SKIN FEELS AFTER CLEANSING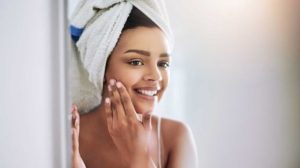 If you have a dry skin, your face will feel taut after cleansing whereas oily skin will feel cleaner right after washing it. Your T-zone will feel clean if you have combination skin, but your cheeks will feel tight. Sensitive skin will react to certain cleansers, and may cause itchy skin or a rash.
• If you have sensitive skin, your face will get red, itchy, or a rash could form after using certain facial products.
• Oily skin will start to feel greasy again as your day continues.
• If you're noticing your skin doesn't fall under any of these categories and you're free of problem areas, you have normal skin which requires low maintenance! Congratulations!
• You can get pimples or acne at any age, especially if you have an oily skin type.
3. LOOK IN THE MIRROR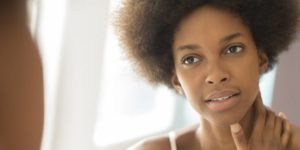 If you notice red, flaky patches all over your face, you most likely have dry and/or sensitive skin. If your face is shiny all over, you have oily skin. A combination of both means you have combination skin.
4. LOOK AT YOUR PORE SIZE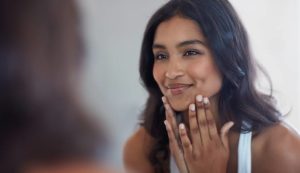 If you have normal skin, your pores will be visible but not large. Take a few steps back from the mirror. If you still see your pores, you have oily skin. If your pores are not at all visible, you have dry skin.
• Combination skin occurs when you have more than one pore size on your face resulting in a combination of dry, oily and normal skin.
5. PINCH YOUR SKIN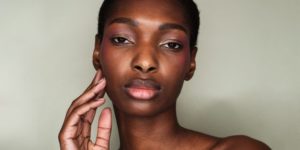 If you notice your skin easily wrinkles after pressure is applied, you have either dry or combination skin. Oily skin will feel smooth.
6. ASK YOUR DERMATOLOGIST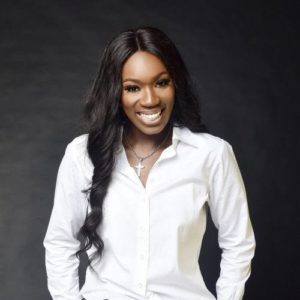 Yes! your dermatologist can provide you with answers to your skin questions. There are some medications they can prescribe and procedures they can perform to treat your dry, oily, sensitive, combination or acne-prone skin.