09 Jun

8 HOME INGREDIENTS THAT WORK FOR EYE PUFFINESS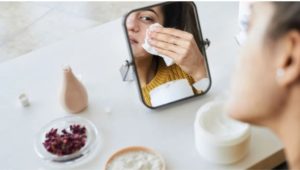 Below are some ingredients you can find at home, in your cupboard or fridge that can help with the prevention / elimination of eye puffiness and wrinkles:
1. FREEZE COFFEE ICE CUBES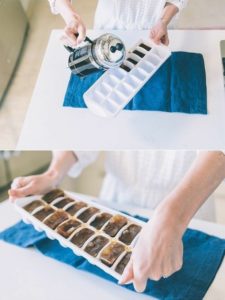 Research has shown that caffeine does more than rev up your brain when a deadline looms . it also stimulates circulation when applied to the eye area and has antioxidant properties that may help reduce the risk of wrinkles and even protect against further damage from free radicals.
By freezing coffee into ice cubes, you can conveniently cool your lids while constricting blood vessels, reducing swelling, and brightening up tired skin.
2. USE GREEN TEA BAGS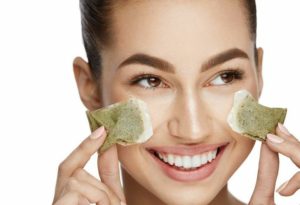 Coffee isn't the only antioxidant-rich beverage that doubles as an under-eye treatment. Green tea is another caffeine-rich kitchen staple that may help calm inflammation when applied to puffy lids.
It helps protect skin from environmental stressors and can aid in firming and tightening the skin due to the caffeine present.
3.  TAKE VITAMIN E CAPSULES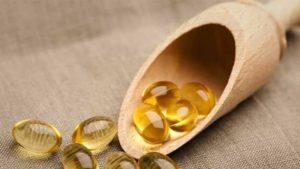 This important nutrient found in foods like nuts and sweet potatoes isn't just essential for eye health when absorbed through food, it's also a powerful under-eye protector when applied topically.
It's especially amazing and universal, It's a strong antioxidant that has hydrating and anti-aging properties as well as promotes healing by aiding in cell regeneration.
Research has it that topical application of the antioxidant (found in oil or capsule form) can protect against photo aging and minimize inflammation.
4. VITAMIN K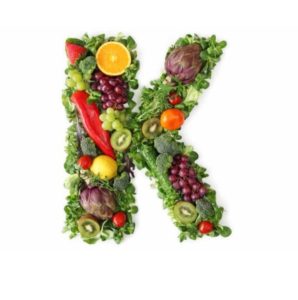 The deficiency of vitamin K in the body can cause your eyes to swell up and form eye bags.
It is essential to have a healthy diet that includes vitamin K rich foods such as green leafy vegetables, broccoli, Brussel sprouts, kale, spinach, carrots, strawberries, and liver. Vitamin K has wound-healing activities and promotes the formation of collagen. This can help in making the skin under your eyes firmer and smoother.
5. SOOTHE WITH COCONUT OIL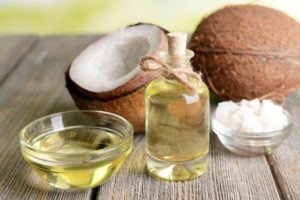 Though it won't combat circles, coconut oil has been touted as a solution for fine lines and dry under-eye skin.
This common kitchen staple has been called a "superfood" for its nutritional properties, but its high concentration of small-chain fatty acids also makes it an inflammation-reducing beauty salve that can be carefully applied to your under eyes for extra moisture.
6. LOCK MOISTURE IN THE OLIVE OIL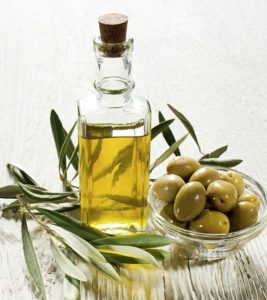 Because this common cooking ingredient is rich in fat-soluble vitamins (including E and K, described above), it may be good for at-home under-eye hydration.
There's no solid research to back up its effectiveness on dark circles and wrinkles, but dabbing a bit on damp skin may help lock in moisture.
7. DEPUFF WITH ALOE VERA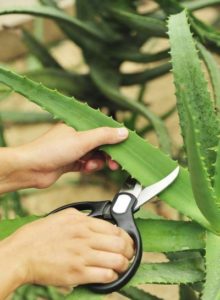 If you happen to have an aloe Vera plant at home, you might try applying some of the juicy leaves' contents to dry skin (including the delicate parts underneath your eyes)
Research has shown that the plant is full of vitamins, minerals, enzymes, and fatty acids, and has anti-inflammatory properties that could help with puffiness.
8. MASSAGE WITH ARNICA OIL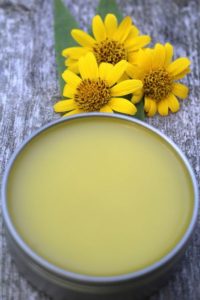 If the bluish tint under your eyes is due to dilated blood vessels, a dab of arnica may help. The topical oil formulation of the herb has been shown to improve the appearance of bruises and other skin maladies.