25 Jun

8 Easy Anti-Ageing Tips Every Beauty Addict Should Know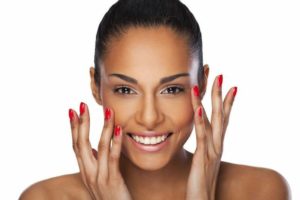 You remember to drink more water and wear SPF, but these other quick tricks could iron out fine lines before they form, and you won't even know you're 'anti-ageing'.
You've swapped your smoking habit for a sunscreen one and are drinking 2 liters of water a day, but there are other easy ways to fight the onset of ageing that you might not have tried before. Incorporate these simple steps into your life and challenge the clock.
1. Always remove your makeup
Never go to bed with an uncleaned face – it's undoubtedly ageing given that it immediately clogs (and stretches) pores and over time causes collagen breakdown. Use a gentle foam cleanser in the shower; they take your makeup off as well and rinse off clean.
2. Eat your sunscreen
Rule number one; always wear broad spectrum SPF on your face which protects against UVA and UVB rays. Rule number two; eat them! Certain foods are known to increase lycopene, the skin's own SPF. An antioxidant found in tomatoes, and other red and orange fruit and veg, it can boost your sun protection by a whopping 33%.
Research has it that cooked tomatoes are high in lycopene, an antioxidant, and have been shown to fight sunburn and sun damage, Eat more tomatoes if you've had a lot of sunburns in your younger years and are starting to see spots and sun damage." Lycopene won't erase existing spots but can help prevent further damage.
3. Exfoliate twice weekly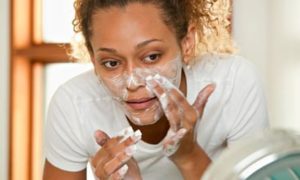 Encouraging the sheading of dead skin cells speeds up the growth of new ones. Young skin is smooth and reflects the light better whereas older skin
tends to be rougher which refracts light, so regular exfoliation will help you maintain your radiance and a bright youthful glow.
4. Watch What You Eat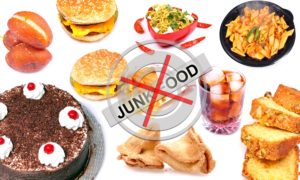 Much of what happens on the outside of your body is the result of what you put in it. It's important to eat foods that nourish the skin over the years. Avoid anything that can dehydrate, like alcohol. Swap sugar-laden treats for anti-
ageing antioxidants such as dark berries, avocados and green juices. Foods high in sugar and white carbohydrates can actually age you faster by breaking down glucose. Opt instead for more protein in your diet, including foods like fish, lean meats, beans, and legumes to help build strong collagen. Foods high in vitamin C also helps keep the skin looking youthful.
5. Facial Massage
Take a minute every night to massage in your skincare products, which in turn helps to lift your facial muscles. Do circular motions with the fingertips in opposite directions on each hand, this encourages elasticity and breaks the pattern of tension helping prevent a degeneration of the tissues.
6. Consider Supplements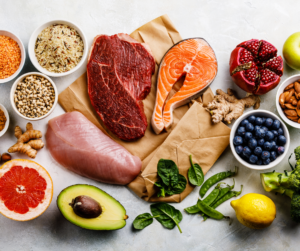 Can a pill restore dewiness in aging skin? Maybe. Omega-3 is found in certain seafood, like salmon, can help keep skin moist and may even delay its maturing process by preventing wrinkles.
If you don't eat fish or fish products, We suggest trying fish oil or flaxseed oil supplements. "It'll help keep your skin supple by replenishing your skin's own lipids [or oils], which diminish with time. It's also anti-inflammatory if you suffer from adult acne."
As with any supplement, check with your doctor before using.
7. Get more beauty sleep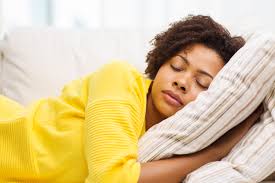 When you're tired you tend to get stressed easily and crave junk food both of which are notorious agers.
Not only does getting 8 hours shut-eye minimize this, when you sleep your skin repairs itself and new cells grow to replace older ones. The growth hormone functions only at night, so beauty sleep is more than a myth – it's why humans are diurnal.
8. Move more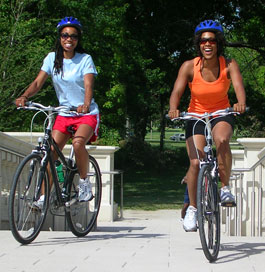 Exercising is as good for your skin as it is for your body and one reason is because it releases a compound called IL 15, which prevents cell death. A skin study research has it that participants who took part in just two cycling session a week for three months showed changes that they reported made the skin look up to decades younger. Amazing! One of the best possible anti-agers is staring you in the face.
Exercise. Yes, the benefits of working out extend well beyond your muscular, skeletal and cardiovascular systems, it also extends to massive improvements in your largest organ, the skin.