17 Jun

COMMON SKIN CARE MISTAKES PEOPLE DO WITHOUT REALIZING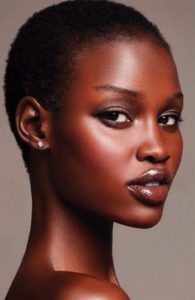 Your skin is the largest organ in your body, protecting and taking care of it is about more than just looking ageless but it's about staying healthy. Due to tips and influx of advice people get from anyone about skin care, a lot of people are being led into making some pretty big skin- care mistakes without realizing it.
Although some of these mistakes can be totally harmless, and will probably just be ineffective, others can lead to irritation, breakouts, and maybe the need to see a Dermatologist.
Here are a few skin-care mistakes most people make without realizing it:
1. NOT APPLYING MOISTURIZER/PRODUCTS QUICKLY ENOUGH AFTER CLEANSING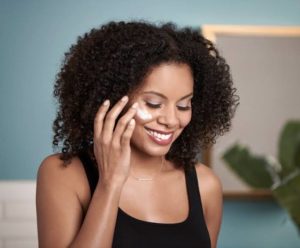 Your skin can get dehydrated that quickly after cleansing, so it's imperative to apply moisturizer immediately, as it is still damp. Hence, if you aren't applying your moisturizer within one minute after cleansing, you aren't applying it at the right time. Applying moisturizer immediately will eliminate that tight, dry feeling you might get after a shower or after washing your face.
2. USE OF BAR SOAP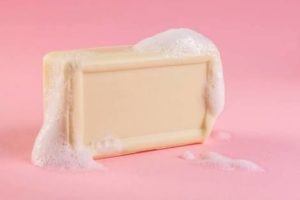 If you're still using bar soap to wash your face every day, you're probably doing more harm than good. Washing your face with bar soap immediately strip your skin of all its water." This leads to a buildup of dead skin cells.
3. YOU'RE RUBBING PRODUCTS INTO YOUR SKIN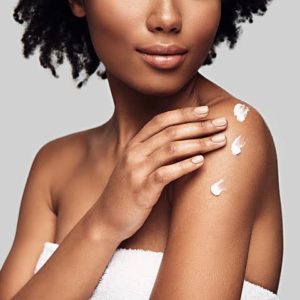 Your products doesn't need to be rubbed in very hard. You might assume that in order to see the effects of a certain skin-care product, you may need to really, really rub it in there. This actually isn't true. Do you know that rubbing can irritate your skin, and you should always use light, gentle upward strokes when applying products to the face and neck.
4. YOU AREN'T REMOVING YOUR EYE MAKE UP SEPARATELY FROM THE REST OF YOUR MAKE UP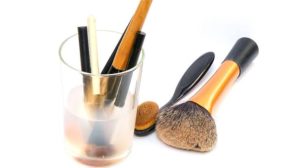 Eye makeup is typically harder to remove and requires more gentle attention. The skin around your eyes is thinner, more delicate and fragile than rest of your skin. Because of this, give your eye area a little extra love by using something soft to remove the makeup so that you don't have to rub harshly.
5. YOU'RE OVER EXFOLIATING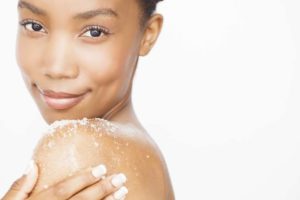 Exfoliating is an important step in any skin-care routine as it helps to get rid of dead skin cells, making way for healthier ones to take their place. Unfortunately, many people take it way too far.
If you're using a scrub on your face, you should only do it at most three times per week, and you should be gentle when using it , don't try scrubbing your skin raw, because that's going to do more harm than good.
6. YOU AREN'T CHANGING YOUR PILLOWCASE ENOUGH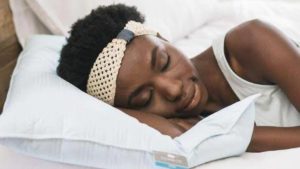 Make sure you're keeping it clean. You may not have realized that your pillowcase should be part of your skin-care routine. Many people make the mistake of not changing their pillowcase often enough, which can lead to acne. It is advisable that you change your pillowcase every few days, and maybe even daily, especially if you don't wash all of your makeup off.
You should also be using a silk pillowcase, which can leave your skin softer and help with anti-aging.
7. YOU'RE APPLYING YOUR SKIN CARE PRODUCTS IN THE WRONG ORDER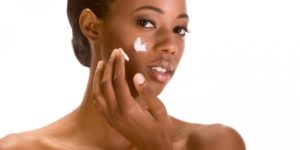 It is advisable you apply from lightest to heaviest. If you use a lot of skin-care products in a routine, you might be applying them in the wrong order. Doing so can render some of them ineffective, or at least less effective, which isn't really what you want.
Your Dermatologist will best tell you how to apply.
8. YOU'RE NEGLECTING YOUR NECK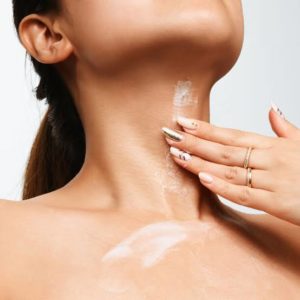 If your skin-care routine stops at your jawline, you're doing it wrong. Your neck needs some love too. Your neck has thin skin and can age easily and often faster than other parts of your skin. Be sure to bring your moisturizer down to massage it into your neck as well.