08 Apr

Dermamelan Depigmentation Treatment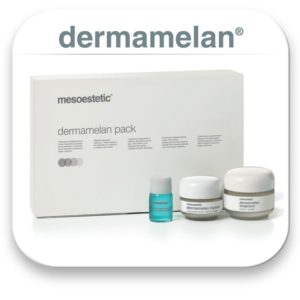 The Dermamelan is a very powerful chemical peel treatment. Its primary function is to eliminate melanin patches on the face. It is perfect for conditions such as hyperpigmentation, melasma, and chloasma (pigmentation caused by pregnancy).
Dermamelan works to reduce pigmentation by blocking the tyrosinase enzyme, which is responsible for the production of pigmentation. It uses several key exfoliating acids, including azelaic, kojic, phytic, and ascorbic acid.
When tyrosinase is blocked, the production of melanin is inhibited which prevents the body from transferring it to skin cells, thereby removing dark patches and improving the overall complexion of your skin. Meanwhile, the exfoliating acids allow the treatment to penetrate further into the skin and remove hyperpigmentation on a deeper level.
Its active ingredients are similar to those in the popular Cosmelan peel, but the concentration is higher.
The Dermamelan Depigmentation treatment involves a very versatile, dynamic process which is easily adapted to the needs of each individual patient. This is a very safe peel treatment that works for all skin types and color.
100% of clients who have undergone the procedure, experience positive results.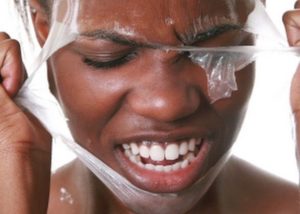 Who would benefit from the Dermamelan treatment?
Blotchy skin: uneven skin tone, due to sun damage or genetic factors.
Post-inflammatory hyperpigmentation: spots of discoloration associated with acne.
Skin disorders: chronic conditions such as melasma and chloasma.
Freckles: spots of red or brown on the skin caused by exposure to the sun.
Sun damage: skin damage from prolonged exposure to harmful ultraviolet rays.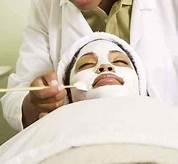 Dermamelan treatment process
Before getting this procedure done, you must first consider a consultation appointment to determine if you are suitable for the treatment.
Results are typically noticed between two to eight weeks post procedure.
Have you heard about the treatment, would like to learn more or explore treatment options for any existing skin conditions?
Call us for enquiries 07031951642