19 Feb

EFFECT OF GLUTHATIONE ON SKIN.

What is Gluthatione?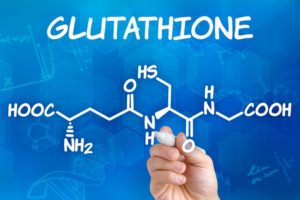 Glutathione is a combination of three simple building blocks of protein − cysteine, glycine, and glutamine.
It is produced naturally in the body and is generally referred to the master antioxidant, acting as a detoxifying agent, keeping our bodies healthy and free from free radicals. Free radicals can lead to autoimmune diseases, several types of cancer, and even heart attacks.
Gluthatione levels decline with age, and a body with low glutathione level is found to be more vulnerable to damage caused by free radicals, therefore speeding up aging. Glutathione plays an important role in cell protection during ageing.
This antioxidant plays a role in cell growth, and immune response, metabolism of toxins and carcinogens, enhancement of the immune system, and prevention of fat oxidation. It involves in detoxification, binding itself to toxins such as heavy metals, chemical pollutants and carcinogens and transforming them into a form which can be easily flushed out of the body.
Glutathione Benefits To The Skin.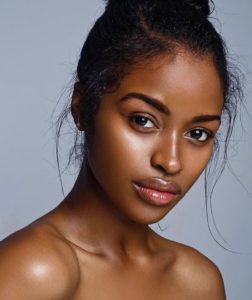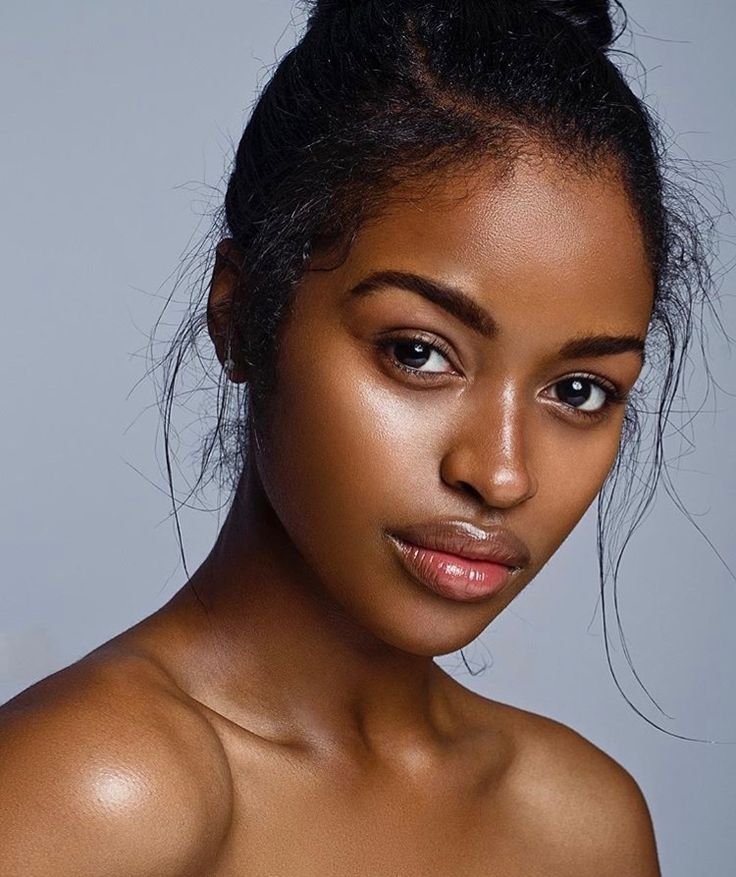 Glutathione's capacity to inhibit melanin synthesis makes it a vital element for melasma, sunburn, depigmentation treatments and skin lightening.
Skin rejuvenation – This molecule together with other antioxidant vitamins such as vitamin c and vitamin e can improve damaged and aging skin.
Healthier skin – As an anti-oxidant, it binds with the free radicals in your body to remove them from your cells. Free radicals are responsible for much of the damage to our skin as we age. While our bodies produce glutathione naturally, this production slows down as we age. Taking glutathione can help reduce this free radical damage, leaving our skin softer, smoother, and healthier.
It helps with cystic acne – Some research shows glutathione can serve as a good acne treatment, as it does not affect hormone levels. Glutathione may help prevent these outbreaks, and may also help prevent scarring when such outbreaks do occur.
Ways of Getting Gluthatione Into The Body
1. Certain foods help the liver produce more glutathione. These include sulfur-rich foods such as garlic, onions, and cruciferous vegetables, premium bioactive whey products, and colostrum.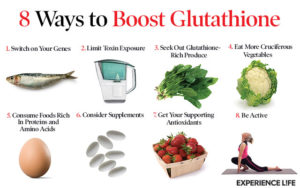 2. In the case of high level of glutathione depletion, enhancement of glutathione level in the body can be done, taking glutathione intravenously.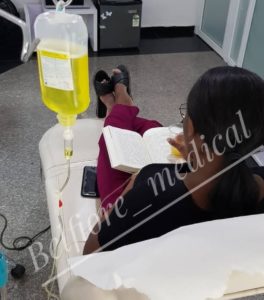 3. Gluthatione mesotherapy is a good way of administering gluthatione. This procedure involves superficial dermal micro injections of glutathione into the skin.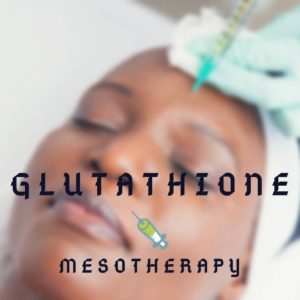 4. A topical gluthatione cream is also an easy way to treat skin conditions.
5. Glutathione is also available in pill form and can be taken orally. Patients who choose to be on gluthatione pills would need to take them consistently for 4 to 6 months before producing a noticeable difference.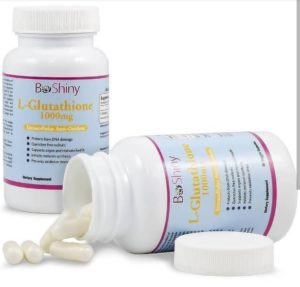 If you feel that you cannot wait that long for the glutathione to take effect, you can talk to our dermatologist about receiving injections.
About 10 injections over a 5 period of weeks is commonly advised. While this is a more expensive way to receive glutathione treatments, it is also the most effective.
For skin benefits, we administer gluthatione in the following ways listed above. You can contact us on +2347031951642 for more information on gluthatione and to also book a consultation with the doctor.