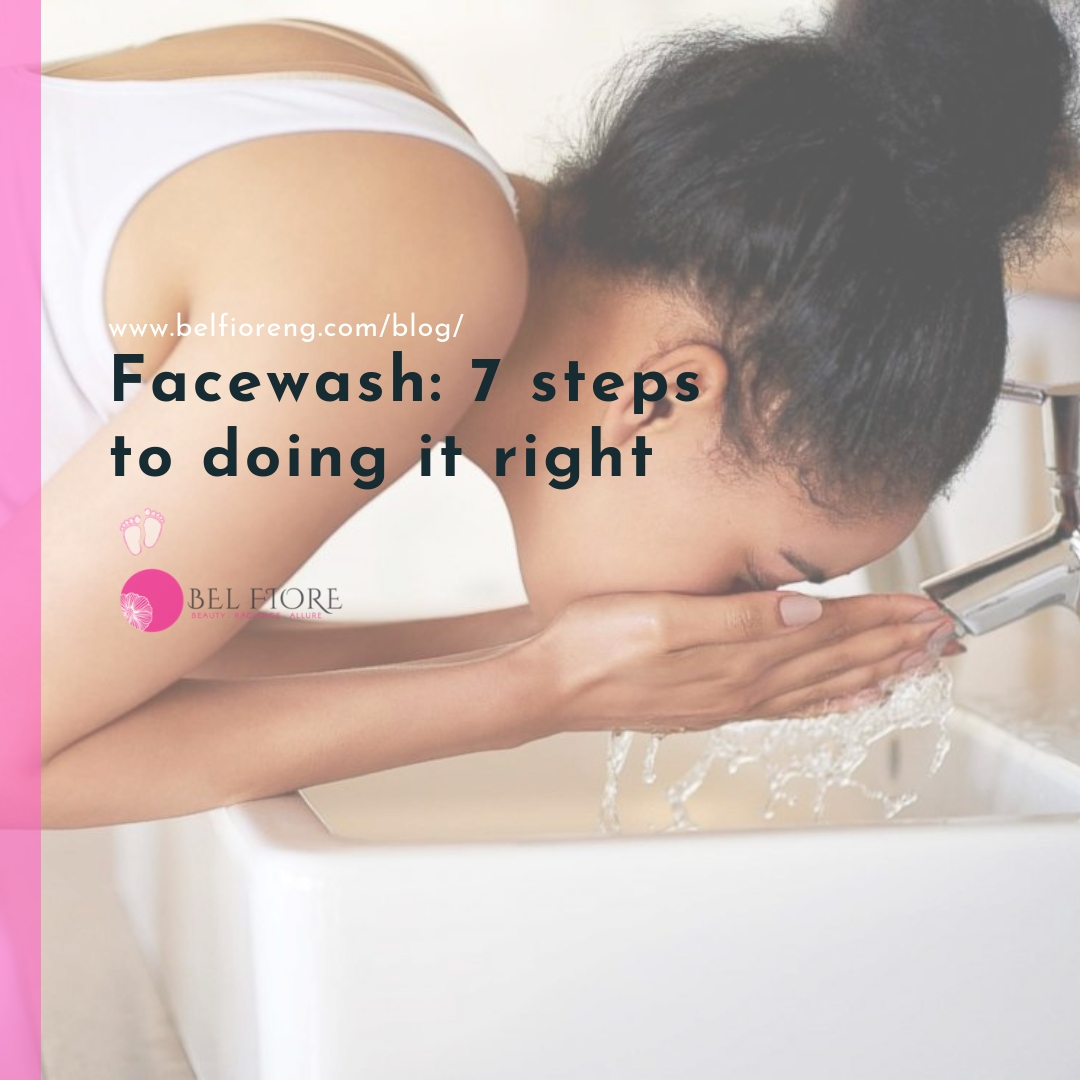 26 Jul

Facewash: 7 steps to doing it right
You've been washing your face wrongly
We watched models in ads for beauty soaps and creams smile widely into mirrors as they lathered their skin with the foamy products, they were advertising and in slow motion, gracefully splashed water on their faces and patted their skin dry with crispy clean white towels. Did you ever scoff at the television and say "ain't nobody got time for that"? You're probably one of those people who spends little or no time washing your face because you think you have to get to work early or get the kids to school in time. Truth is, those models were teaching us a lesson we should have learnt a long time ago, maybe they were a little dramatic, but they showed that, achieving anything in life, even great skin takes time and attention to details like "washing your face".
you have probably been doing it wrong, you have been buying so many expensive cleansers, oils and serums all to get that glowing skin but what if the problem isn't the products but the process. You have been washing your face wrongly, here's the right way!
Before we get into all the fun details, we can't say this enough, KNOW YOUR SKIN! This is way too important to skip, you have to know what kind of skin you have to determine what kind of products to use and what kind of skin routine to adopt. Listen, maybe Jessica had a face full of acne and the used detergents for a week and boom! Its all gone, that doesn't mean you should get on board too, don't jump on every trend because you're desperate. Bel fiore is here to help, you can book a consultation to know more about your skin.
Wash your hands; you've had to use a public restroom and had way too many handshakes during the day, there's no way your hands haven't carried a million germs by the time you get home and those could be easily transferred to your face while you wash. Make sure to get those little demons off with soap and clean water before you pay attention to your face because your fingers are the stars of the show in this whole process.
Take your makeup off;  Makeup accentuates your beauty and gives you that extra-confidence you need to take on your day, but leaving it on for too long(overnight) or improperly taking it off could be damaging to your facial skin.
Get a facewipe that is suitable for your skin and a good facial cleanser (coconut oil is an effective and inexpensive one) and gently get "all" the makeup off, then the face is ready to be properly washed
Apply your face cleanser; this is your major cleaning agent, some prefer to use bar soaps, black soaps, foamy cleansers, we want to trust that whatever you use is suitable for your skin and not because it worked for Jessica. Whatever you do, don't apply these soaps directly, apply to your fingertips first then on your face in circular motions, starting from the centre of the face out ward for about 60 seconds; this stimulates blood circulation to help your skin glow, gives the cleanser time to breakdown dirt and germs hence, getting the best out of your products.
Rinse off with lukewarm water; hot water strips off essential oils and cold water tightens and shrinks the pores which isn't what you need when washing your face, hence, Luke warm water is your best bet.
Pat dry with a clean facial towel; note, not body towel, face towel. Get a small, soft towel to use specially for your Face and keep it dry at all times, this shouldn't be shared with anyone and when you use it, pat your face with it, not scrub. Be gentle with your skin always
Follow up with Moisturizer; After a process of deep cleansing like that, your skin could feel a little dry and tight indicating the need for good moisture loving.

Lather your skin with a good moisturizer suitable for your skin in the same circular motion earlier stated and your skin will thank you!!!
Written by Folashade Akintude for Bel fiore Medical