28 Nov

Group Psychotherapy – Anxiety, Depression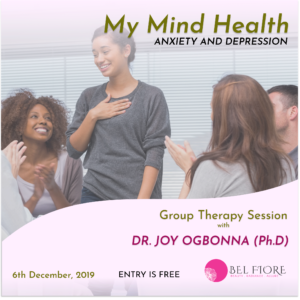 Psychotherapy aims to enable patients understand their feelings and what makes them feel positive, anxious, or depressed.
It can equip them to cope with difficult situations in a more adaptive way.
A group therapy session usually involves 6-12 clients and a therapist. Group therapy can help those who may feel a sense of isolation because of their problem. It helps people realise that they are not alone, and others share the same problems. The sense of support is powerful and many participants find the experience rewarding.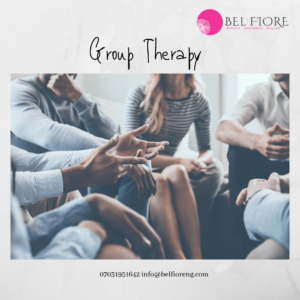 Bel Fiore clinic will be hosting a series of FREE Group Therapy sessions, with experienced ( 20+ years) Clinical Psychotherapist Dr Justina Ogbonna (Ph.D). First session will be on ANXIETY, DEPRESSION. On DECEMBER 6TH 2019.
For further details and to register, please send your name and contact information to info@belfioreng.com. SPACES ARE LIMITED.
As usual, we guarantee an avenue of strict confidentiality.
Would you like to book a private psychotherapy session? Please call or email the clinic for details +2347031951642