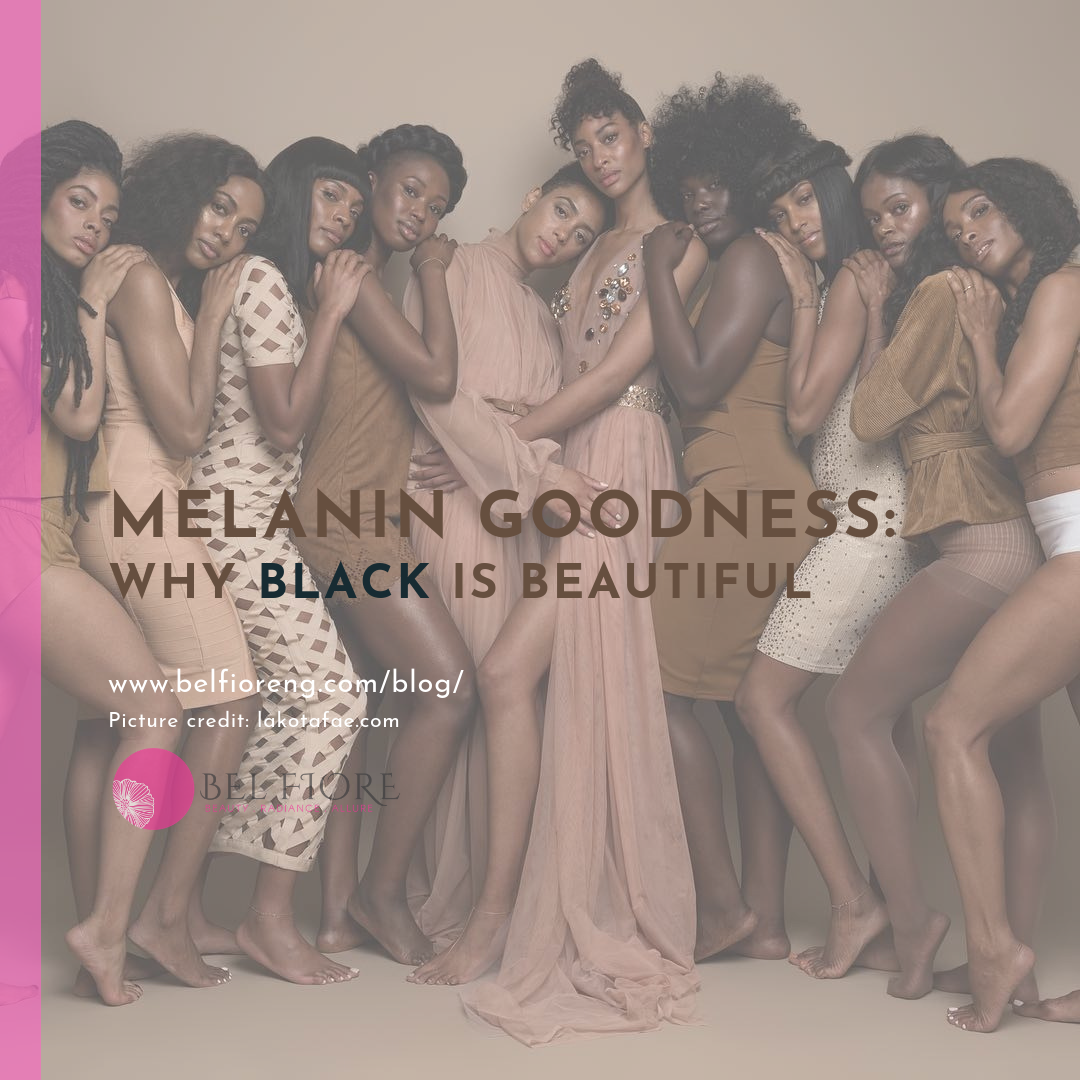 19 Jul

Melanin goodness; Why black is beautiful

Hey black beauty, you must have heard stories of black women that hated their skin colour while they were growing up and maybe you at some point have had insecurities like that, maybe even got bullied in high school for looking the way you look. Your family probably encouraged you, telling you that you're beautiful and you thought "they're just being nice", which is probably true but, as women grew, they began to accept their "flaws" and  even flaunt them which if you really think about it, that's how we came about slogans like "melanin overload", "melanin goodness" and "black is beautiful". Truth is, these all came as a result of motivational reasons but, do you know that science, nature and biology totally agree that black is the ultimate beauty???

These are some reasons why being black is beyond amazing!
Black skin by nature is resilient with naturally occurring anti-aging properties; ever wondered why black celebrities enjoy unfair advantage of looking young and fresh in every movie, no matter what year it was shot? People like Regina hall, Gabrielle union and Halle berry to mention a few, all above 40, could still pass for high school students in a movie role. No matter how old you get, because you are black, you get to age beautifully, gracefully and, get this! Because of the resilience of your skin as a black woman, injuries have nothing on you, hence the saying, black don't crack!
Protection from the sun: the heat of the sun is now a concern globally and research shows that its waves are a huge part of skin cancer causatives. Women, men and children are advised to lather their skin with sunscreen for protection, however, you being black doesn't make you immune, but it does give you an unfair advantage over them white folks. Your skin due to its dark pigmentation absorbs the right amount of UV radiation needed by the body and protects against vitamin b depletion, so you still get to wear your bikini and enjoy the sun on your skin but please, use sunscreen, don't form hard guy!
Melanin helps in producing healthy babies; Reproduction is of utmost importance to maintain life, and for reproduction, women need folate (vitamin b) to maintain healthy eggs, for proper implantation of the fertilized egg, and for development of a healthy placenta after fertilization as it is also essential for all aspects of fetal growth and organ.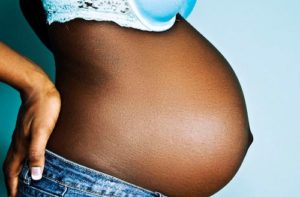 Now, note that folate is produced by melanin and we have it in abundance hence giving us the greatest advantage when it comes to nurturing healthy babies.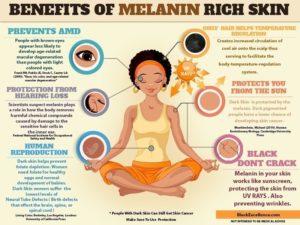 These are just few of the many reasons you should be more grateful for your black skin and own it! So, before you pick up that tube of bleaching cream, think again!!!
Written by Folashade Akintunde for Belfiore Medicals