05 Mar

REASONS WHY YOU HAVE DARK KNUCKLES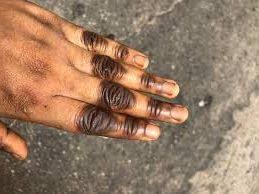 Dark knuckles are a common complaint in clinic.
You have dark knuckles because:
It runs in your family. some people are genetically more prone to hyper pigmentation

You do not exfoliate adequately and may have an accumulation of dead skin in this region

You are washing your hands excessively with excess exposure to harsh detergents

You are exposing your hands to toxic chemicals in skin lightening products 

You have eczema

You have a dermatological condition eg psoriasis 
Getting Rid of Dark knuckles
We always advice a consultation with a reputable Aesthetic Doctor who will take a careful history of your complaint, identify potential causes, and recommend an appropriate treatment plan.
What does Exfoliation do?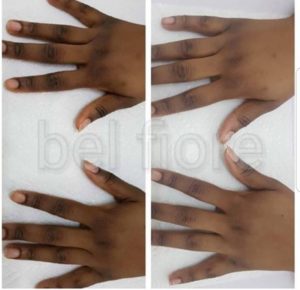 The aim of treatment includes exfoliation and suppressing the skins melanin production level in this region. Some patients come in with complaints of their knuckles having being treated, with worse darkening.
We can ensure a safe and effective method in treating your dark knuckles. You are only able to maintain results when you know the cause.
What Products can I use to Get rid of my dark knuckles?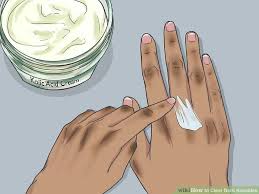 If you prefer treating your knuckles topically at home, over a longer period, we have safe, non toxic prescription products that can do this. You will require a consultation in the clinic before hand.
Kindly contact us via 07031951642 for further details.