22 May

TOP SKIN CARE TIPS FOR SKIN OF COLOR

Your skin requires utmost care and attention in getting your desired skin results. Because of the variance in skin types, it is best if skin care routine are tailored specifically to the skin type. Black skin contains more melanin than lighter skin. Melanin-producing cells are more susceptible to the effects of inflammation and injury, which may be more noticeable in dark skin than in light skin. Below are top skin care tips for dark skin:

1. CLEANSE GENTLY AND MOISTURIZE OFTEN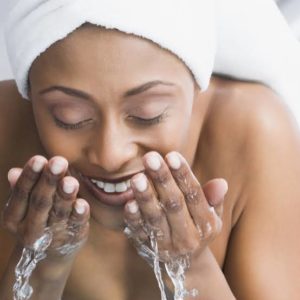 Darker skin can look ashy when it's not properly moisturized. This means you'll want to reach for a mild, gentle facial cleanser that's formulated specifically for dry skin and moisturize twice a day! Use a gentle cleanser that does not clog the pores. It may be worth looking for one that claims to be noncomedogenic. Some research suggests that black skin loses moisture quicker than some lighter skin tones.
To avoid this, and to prevent the skin from looking ashy, apply a daily moisturizer that contains humectants, such as glycerin or hyaluronic acid. This is because humectants retain moisture in the skin. To really lock in hydration, apply your face and body moisturizer right after you step out of the shower, while your skin is still damp. You should also choose a moisturizer that's designed for your skin type.
2. DON'T OVERDO IT WITH EXFOLIATING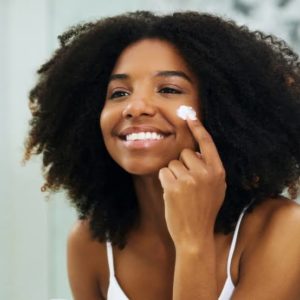 Darker skin are mostly sensitive to exfoliants, we advice you pay attention to how your skin responds when you exfoliate. In regards to how many times a week you should exfoliate, there's no set answer as it depends on your skin. When it comes to skin care for Black women, it's a good idea to opt for a gentle, nourishing physical exfoliant.
3. DON'T TAKE HOT SHOWERS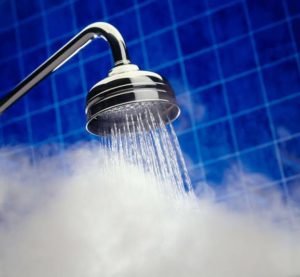 Despite hot showers are immensely relaxing and soothing, they are considered less ideal for your skin. Taking a hot shower does not only upsets your skin's natural moisture balance, but also strips the natural oils and proteins from your skin that keeps it healthy. This eventually will result in inflammation, dryness, redness and even itching. In order to protect your skin, shower in warm water only and avoid taking more than two showers a day.
4. CONSUME HEALTHY FOODS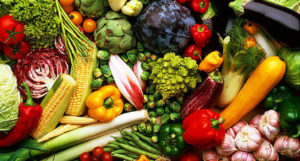 Great skincare starts with the type of food you consume. Good skin care starts on the inside. To give the skin the nutrients it requires to form and repair itself, eat a healthful diet rich in:
• fruits and vegetables
• whole grains
• lean protein sources, such as fish, eggs, legumes, and tofu
• healthful fats, including nuts, avocado, and olive oil.
Junkfood, lot of alcohol, caffeine, and even smoking, can ruin your perfect looking skin. This is because consuming such a diet will keep your body and skin dehydrated. Most of these contributes to inflammation, breakouts and collagen loss. Therefore, treat your body and skin by loading up on foods rich in antioxidants, vitamin C, E, and A.
5. DAILY USE OF SUNSCREEN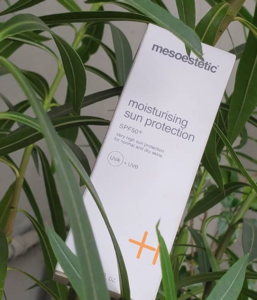 SPF's should never be an option, but a priority to be worn daily for all skin types. Sunscreen helps fights against the damaging effect of the UVA and UVB rays which causes premature skin aging and wrinkling along with skin cancer. One of the biggest myths about black skin is that it does not burn, and that black people do not need to wear sunscreen. This is untrue, and everyone should use adequate sun protection. Sun exposure can also cause dark spots, such as those typical of melasma, to develop on black skin. It can also make existing spots darker. Kindly see your Aesthetic Dr. To determine the best sunscreen suitable for your skin type.
6. TREAT SKIN IRRITATION EARLY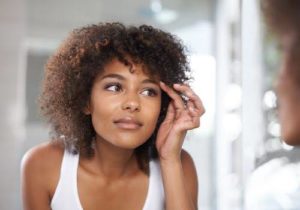 This is because darker skin is more prone to scarring and hyperpigmentation. Treating acne and other skin conditions early could prevent the condition from getting worse and may also prevent the formation of dark spots on the skin, which is part of a condition called post-inflammatory hyperpigmentation.
7. PICK PRODUCTS THAT HELPS WITH HYPER PIGMENTATION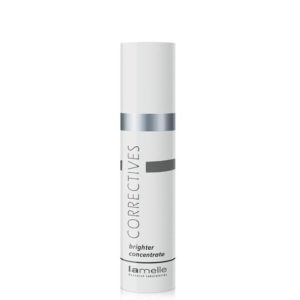 Melasma, a skin condition marked by areas of hyperpigmentation, is more common in darker-skinned people, and often occurs post-pregnancy, following sun exposure, or after taking oral contraceptives. While sunscreen and not picking can help prevent hyperpigmentation, if it does appear, there are topical products you can use to lighten darkened areas. We usually recommend Products containing brightening ingredients such as azelaic acid, glycolic acid, kojic acid and more. However these should be prescribed by your Aesthetic Doctor.
8. BE CAREFUL, LASER TREATMENTS AREN'T ALWAYS OKAY ON BLACKS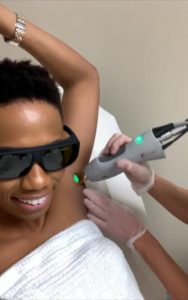 While fair skin patients may be able to handle laser treatments to get rid of brown spots or wrinkles, darker skin must be cautious when using these types of machines. Laser procedure typically applies heat that can damage the melanin layer and inflame the skin, further exacerbating a pigmentation issue and leaving behind that post-inflammatory hyperpigmentation.
Also, when you consider laser hair removal treatments. These lasers target the melanin in hair. Hence, when you have dark hair and a dark complexion, it's harder for the lasers to distinguish between them, which can lead to burns or scars. However, you can try electrolysis hair removal.
9. GET YOUR BEAUTY SLEEP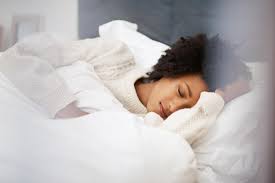 Not getting enough sleep at night? Science has confirmed that beauty sleep is indeed a necessity. Every single cell in your body, including your skin cells require a lot of sleep on a daily basis. Night is the time when fresh and healthy cells rise to the skin's surface and repair any damage accumulated over the day. But, without enough time to sleep, the skin does not get repaired and that is when skin related problems begin to surface more frequently. So, do not mess with your sleep time!
10. FIND A DERMATOLOGIST WHO UNDERSTANDS DARK SKIN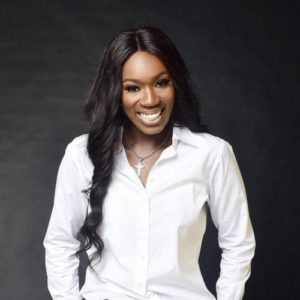 Not all Dermatologist are equally familiar with the particularities of darker skin. It's important that darker skin type patients seek out a dermatologist who is an expert in skin of color or who has work in treating pigmentary disorders. We can help you @belfiore_medical, kindly reach out to us via info@belfioreng.com