04 Feb

WHAT MAKES PEOPLE AGE FASTER?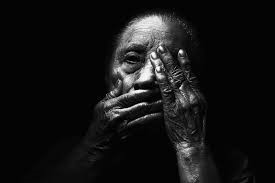 What is ageing?
Ageing is a natural process, it is the process of becoming older, encompassing physical, psychological and social changes. Some people age faster than others and this is as a result of an accumulation of factors that speeds up ageing in human.
Factors contributing to the Ageing process:
Age
Sleep
Diet
Physical activity
General health condition
Emotional wellbeing and others
Ageing and Skin
As individuals age, he or she experiences some signs and symptoms as a result of depletion in the function of body systems including the integumentary system which involves skin.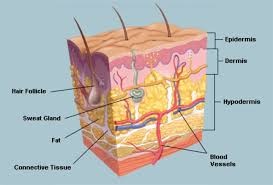 The skin is the largest organ of the body widely distributed and consisting of three layers; the epidermis, dermis, and the subcutaneous layer.
With ageing, there is loss of elastic tissue( elastin and collagen) which causes the skin to hang loosely. Ageing affects the skin by causing a reduction in skin strength and elasticity often evidenced by fine lines, wrinkles, Frown lines, thinning of skin etc.
It is therefore very important for one to be aware of ageing signs and implement an anti aging plan involving modification of factors such as a balance between rest and activity, sleep, diet, etc and we also advice on having a visit to an Aesthetic Clinic to help achieve your Anti Aging goal!
Please note, February schedule and discount packages!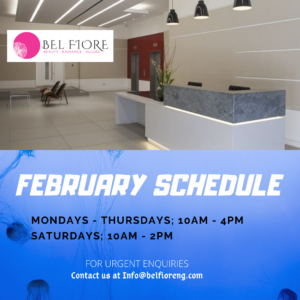 Phone lines will be closed at 4pm on week days, if you need to reach us urgently, kindly send an email to info@belfioreng.com. Also remember the valentine promo is on, get up to 20% discounts, if you book this february. Discounts can be redeemed anytime.

Check out our instagram page@belfiore_medical for more details.