11 Mar

WHAT TO DO WITH YOUR SENSITIVE SKIN!
Sensitive skin is mostly used as an expression for skin that's easy to irritate. Anyone's skin can react to certain irritants, but if you frequently have sensitive skin, it could be a sign of an underlying condition. It can affect men as much as women. However, because women generally use more facial skincare products, they may be more likely to put their skin into contact with potential irritants.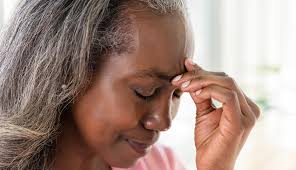 Most People consider themselves to have sensitive skin. Its severity can vary from occasional reactions, to extreme sensitivity that occurs on a daily basis. This kind of everyday reaction can cause discomfort, dry, flaky patches, blemishes and redness, which in turn has a negative effect on a person's confidence, mood and self-esteem.
There are a variety of emotional and environmental factors that can affect your skin sensitivity ranging from a change of weather, to household pets, stress and even dust. You may not even know you have sensitive skin until you have a bad reaction to a cosmetic product, like soap, moisturizer, or makeup.
Causes

Sensitive skin occurs when the nerve endings in the top layer of skin becomes irritated. This happens because your skin's natural barrier function is weakened due to a trigger. Common causes of sensitive skin may include more or one of the following:
• Sun exposure
• Dry Skin
• Hormonal changes during your menstrual cycle or pregnancy Stress and late nights
• Chlorine in swimming pools
• Exposure to air pollution
• Frequent changes in temperature
• Cold, harsh weather
• Hard water (water with higher mineral content)
• Very hot water
• Lack of sleep
Signs and Symptoms
Sensitive skin presents in a wide variety of ways with:
• subjective symptoms such as stinging, itching, burning
• And/or visible skin changes such as redness, dryness, scaling, peeling, bumps, hives.
Tips for sensitive skin
Conditions that causes skin sensitivity are rarely serious and symptoms can be managed with a few simple changes to your skin care routine. Sensitive skin is easily overwhelmed so it's best to keep your everyday skincare products simple. All you really need is a gentle cleanser, moisturizer, and sunscreen.
1. Cleanse with a gentle cleanser( Wash wisely)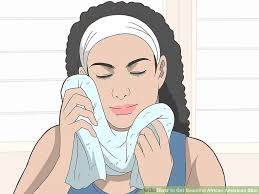 Keep skin pores clear and surface debris scarce by washing twice a day. Washing any more can be too much for sensitive skin. You need to choose a cleanser that is formulated for sensitive skin but isn't so gentle that you need to scrub really hard to remove makeup or residual grime. Be gentle while washing, blot dry ( do not rub) and apply moisturizer straight away for maximum absorption.
2. Moisturize with Vigilance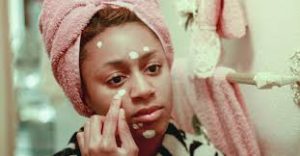 Moisturizing regularly is the best thing you can do to calm sensitive skin because it helps strengthen your skin's protective moisture barrier. Dutifully moisturize both morning and night to protect skin from water loss and to maintain a healthy barrier from the daily onslaught of environmental factors, such as pollution etc
3. Use a good sunscreen

We advise using a good sunscreen of spf 50+ and a mineral sunscreen which would not irritate your skin to protect your skin from harmful UV rays. Mineral sunscreens are formulated with mineral sun blockers (e.g., zinc oxide and/or titanium dioxide) that sit on top of your skin to physically block the sun's rays for gentle, non-irritating protection.


Please note: Stick with products that are gentle, fragrance-free, and have a fairly simple ingredient list. We do not advice over the counter products. It is preferable you have a consultation with an Aesthetic Doctor who will attend to your skin concerns and prescribe the right products for you to use.
Kindly contact 07031951642 to book an appointment with our lets help you manage this condition and provide you with the ideal products for your skin. You can also check out our page @belfiore_medical on Instagram to familiarize with our services.